Innovative and extensive intercultural solutions that are online and mobile-friendly.
Complete your training on your own time at your own pace.
Start your journey to being more culturally agile.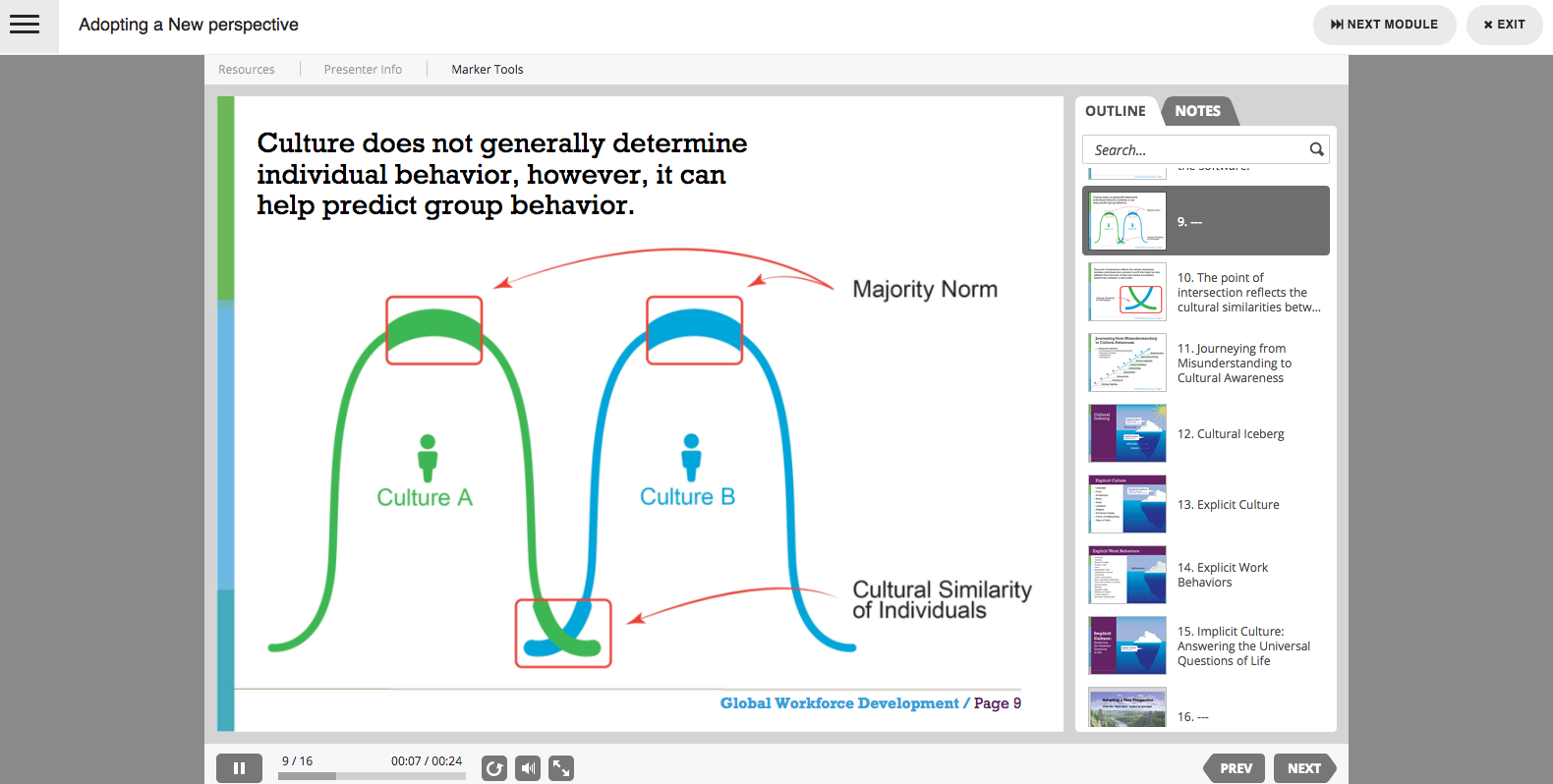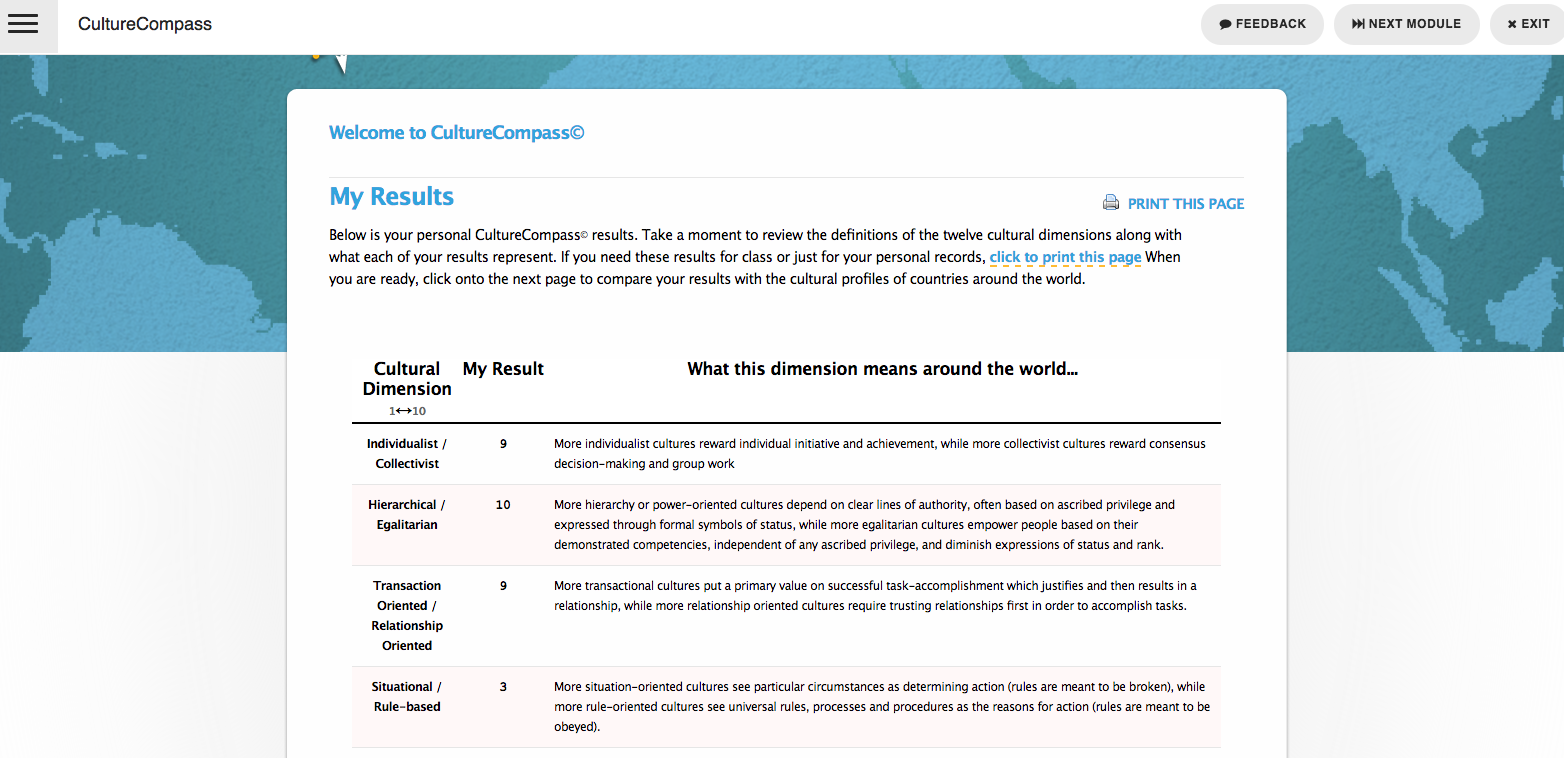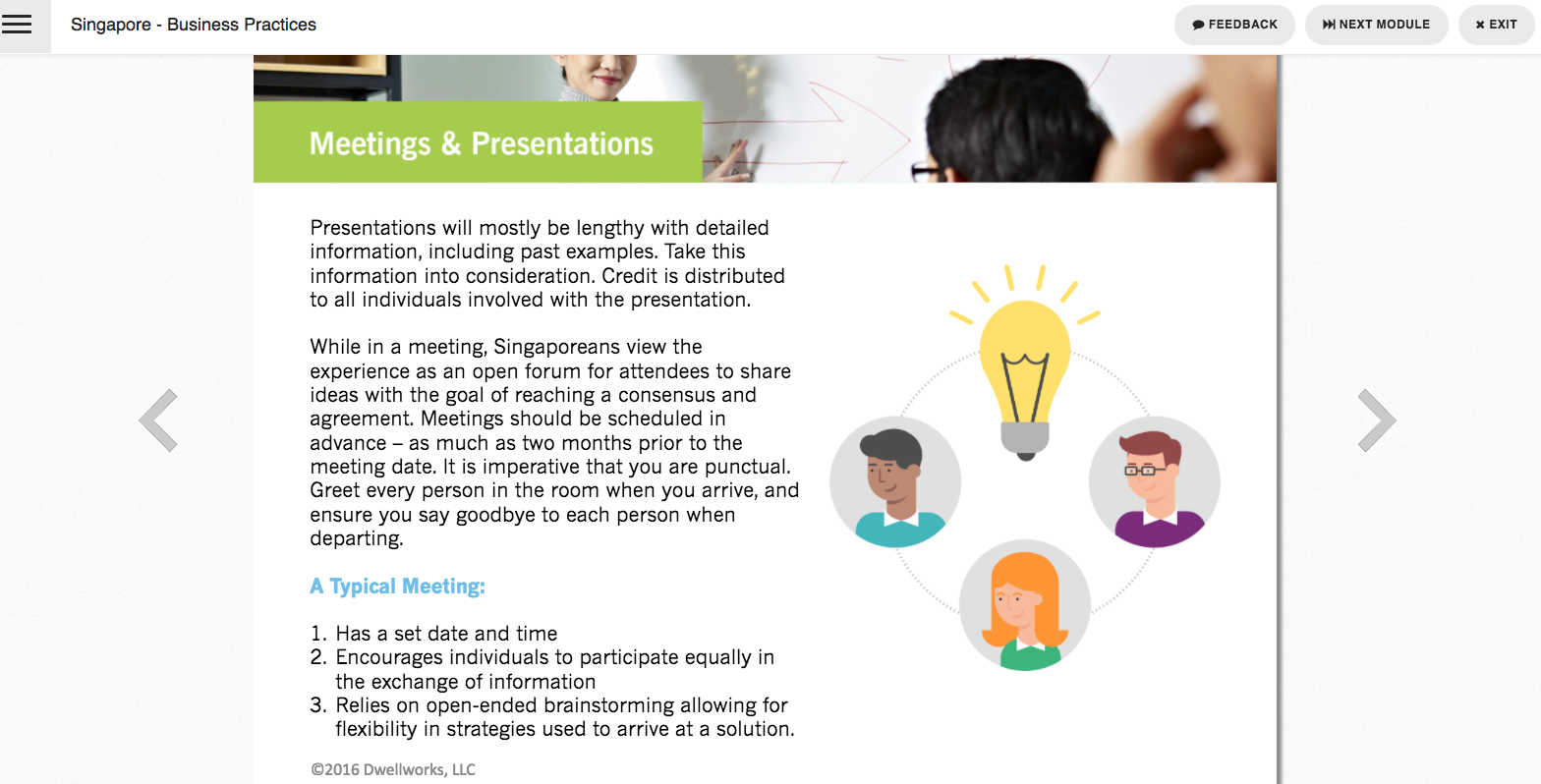 Just the basics.
The Culture 101 course is perfect for those who don't travel a lot. The 6 courses that are included give you the groundwork you'll need to understand how culture works and how it relates to the country you're interested in.
Travel frequently for work?
Check out Culture 201 below.
For the frequent business traveler.
Culture 201 is perfect for those who need a deeper dive into culture, especially for those doing business abroad or working with international team members. You'll get all the courses and features from Culture 101 plus the CultureCloud self-assessment tool.
CultureCloud explores your own cultural values and how they compare with individuals from your country of interest. You'll then be given tips and tricks on how to navigate through other cultures.
Moving to a new country?
Congrats! You'll need to be armed with all the tools necessary to live and work abroad successfully, so check out Culture 301 below.
Welcome to life abroad.
Culture 301 was specifically designed for those relocating abroad, or on a long-term assignment. You'll be given everything you need to start becoming culturally agile in the workplace as well as your new neighborhood. It also includes all the features and courses from Culture 101 and 201.
First, you'll be guided through how to create a moving abroad action plan. Then, you'll learn about culture shock and now to navigate situations in the work place and in personal situations.
I want more!
Learning about culture is addicting--check out our add ons below to satisfy your culture hunger.
Extras.
Fuel your intercultural curiosity.